Sarcasm isn't just a way to mask your emotions and distance yourself from others. It's also super-duper satisfying. – Unknown.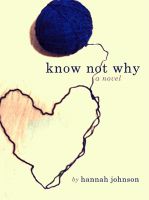 Howie Jenkins is a man with a plan. Yeah, that's right, his plan is to work at the locally owned Artie Kraft's Arts and Crafts store so he can increase his odds of getting laid because, of course, arts + crafts = babes. Everyone knows that. Everyone but me, I think. If I'd been Howie's BFF, I'd have been less worried about how sad that plan is and more concerned with the fact that the biggest flaw in the questionably brilliant idea may be that the mean age of the patrons who frequent arts and crafts stores isn't exactly within Howie's 18-25 year old demographic. And they have 2.2 kids. And the employees are largely older women. I've been to arts and crafts stores. I know these things. I am that thing. But more power to the boy. He goes for it, gets the job in spite of the fact that Howie is probably the last guy Arthur Kraft wants to hire, and score! there's a pretty, perky, and blond teenage Kristy Quinn who works there and is just ripe for the pickin'. Almost. Too bad Kristy already has a boyfriend. And she thinks Howie's gay. Ouch. Double whammy.
And then there's also Cora Caldwell, of the Rocky Horror Show Caldwells, but Cora could easily eat Howie and then reassemble his bones into something edgy and artful, so Cora's a big no. Plus, she's fairly awesome in a totally bitchy way. I kind of girl crushed on her, as well as Howie's above-referenced BFF Amber. And then there's the fact that the 'rents keep trying to make with the matching between Amber and Howie, but she only has eyes for Howie's twinly opposite and over-achieving brother, Daniel, who's in love with the aggressively ordinary Emily.
It's a conundrum.
I've been thinking about this book for a few days now and have come to the conclusion that I think whether you like it or not will depend entirely upon whether you like Howie Jenkins, the story's narrator. See, Howie is…slightly annoying. But in a rather adorkable way! He's adorkably annoying. Or annoyingly adorkable, I can't decide which. Sometimes I just wanted him not to talk for a minute, that's all. That Howie, well, he's turned being a wiseass into a true art form. In fact, wiseassery may very well be his first language, but there's a valid reason he hides behind all that snarky comedy, and you'll just have to read the book if you want to find out why. I found him utterly endearing and wanted him to shut his freaking pie hole, all at the same time. He's kind of like my kids—can work a last nerve like a pro, but now that he's gone, I miss him.
But Howie's not the only character in this book who lets his snark-flag fly high and proud. No, most of the characters are quite fluent in the articulation of mocky banter, others are merely fluent in utter nonsense, while still others don't speak anything but literal and just get lost in the crossfire of all that extra-witty repartee. While I loved the premise of this story, I have to say there were times when the sarcasm overload began to take its toll on me. There was a lot of adorable and very touching stuff going on in this book too, though, so I soldiered through and am ultimately very, very glad I did.
What began as quite possibly the doofiest plan in the world turned into such a sweet enemies-to-lovers, coming-out story, as well as an unlikely romance between the unquestionably more sophisticated and giftedly eyelashed Arthur Kraft and our cluelessly adorable Howie, who tried so hard to be straight, but one kiss from Arthur, and Doh! hey, hm, maybe Howie's not as straight as he always thought he was. And suddenly Howie's living a double-life, one in which he can be himself at the struggling little arts and crafts store where his friends know the new and improved Howie, and the other where he has to hide the fact that Arthur is the first person in the whole wide world who has ever made Howie feel the way he feels when they're together.
And P.S. – Howie has the best mom ever.
There is no doubt about it; this book is just precious, but for me, sometimes it felt like it suffered under the weight of its own über-verbose preciousness, meaning that at 317 pages, this one probably would've been trimmed down quite a bit had it been traditionally published. As it stands, however, for a self-pub, I'd say Hannah Johnson has a very promising future in this writerly biz.
Buy Know Not Why here: